Aonymous Australia Proxy List
Unlock boundless access with our premium Australia proxies. Experience powerful premium IPs backed by unbeatable affordability for only $0.88 per IP.
Stay Anonymous, Secure, and Competitive with NewIPNow!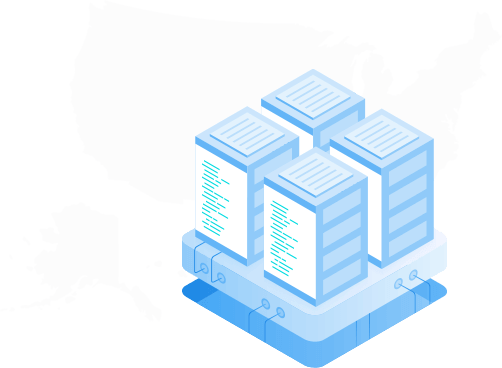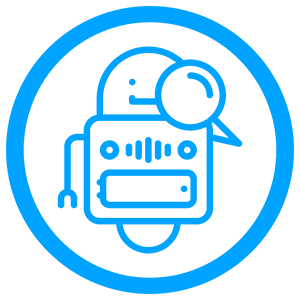 The Power of Premium Australian Proxy Server
In business, proxy servers play a crucial role in enhancing online security, optimizing web performance, facilitating market research, and data collection. By routing traffic through these servers, companies ensure a higher level of privacy and protection against potential cyber threats. The best proxies can effectively conceal the user's identity and location. This added layer of security minimizes the risk of data breaches, unauthorized access, and malicious activities. It also helps safeguard sensitive business information. Premium proxy servers also allow the caching of frequently accessed data. It helps reduce the load on the web server. It also results in faster response times and improved browsing experiences. This increased efficiency translates into enhanced productivity and overall business performance.
In addition, proxies are invaluable for SEO, market research, and web scraping. Gathering accurate and comprehensive market data is vital for making informed decisions. Proxies enable businesses to access localized Australian content, track competitors, and conduct market analysis efficiently. By using a proxy located in Australia, companies can access region-restricted websites and gather insights on local preferences. This access to targeted data empowers businesses to make data-driven decisions, develop effective marketing campaigns, and gain a competitive edge in the Australian market.
Individuals who value online privacy can also benefit from proxies in Australia. By using an Australian IPs, users can browse the web anonymously. This is particularly valuable when accessing sensitive online services and browsing on public networks. Users can access any website from Australia using an Australian IP address. They can bypass geo-blocked content, streaming platforms, and online services that are limited to users within Australia. This allows individuals to enjoy their favorite Australian websites, movies, and sports events from anywhere in the world.
By leveraging Australia proxy services, users can navigate the digital landscape with confidence and efficiency.
Premium Australian Proxy Network
Guaranteed Private Australia IPs
Use a private proxy list for your targets. Guaranteed exclusive access and undivided benefits.
Transparent pricing
Buy Australia proxies for $0.88 per IP. Enjoy premium features affordably.
Unlimited bandwidth
No restrictions and no additional fees for bandwidth consumption.
Free domain targeting
Choose your target websites at no additional cost.
Web-based application
User-friendly and hassle-free dashboard. Access all tools conveniently.
Multiple Proxy Locations
Choose and combine locations from our reliable proxy servers.
Exceptional customer support
Get quick and personalized assistance from a dedicated team.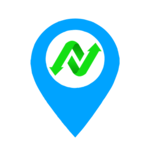 INSTANT PROXY REFRESH
Refresh your proxies instantly! Use our unique feature and get new AU proxies in one click. Our modern control panel lets you manage your proxies easily.
Buy Australian Proxies for $0.88 per IP
Trusted Australian Proxy Service Provider
NewIPNow offers social media proxies at a very cheap price. We tested their proxies and confirmed that it works on social media.
NewIPNow has been delivering proxies at a very cheap cost… Even if the proxies are affordable, the quality is not affected. Proxies supplied by NewIPNow provide a high level of anonymity and dependability.
NewIPNow has managed to stay a trustworthy proxy provider throughout the years thanks to its good customer support and proxies that work. We couldn't find any customer reviews complaining about the service, so you can be sure NewIPNow is a legitimate company.
Prices are pretty low considering that other services charge more than twice as much for fewer features. If you're looking for cheap IPs with good privacy, then Newipnow is the solution.
The interesting thing is that some of NewIPNow customers ask for doubling their orders or buying more IPs. This means one thing only, that NewIPNow provides working proxies and  customers are pleased. 
The proxies are also compatible with sneaker sites, ads sites, and similar other sites, for which, other providers usually have separate plans and often charge higher.
Our Australia Proxy Server Guarantee
Get High-Performance AU IPs @ $0.88 per proxy + $0.00/GB!
Any issues? Get a quick resolution or 100% of your money back within 7 days.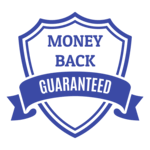 Are Australia proxies legal to use?
Using proxies is generally legal. Proxies are legal tools that enable users to enhance privacy, access region-restricted content, and conduct legitimate activities online. However, the legality of specific activities carried out through proxies depends on the nature and intent of those activities. Engaging in illegal activities using proxies and any other means can result in legal consequences. Hacking, fraud, and copyright infringement are some examples. If you have any concerns about the legality of your activities, seek legal advice and consult relevant authorities. This helps ensure your compliance with the applicable laws and regulations.
Can I trust free proxy servers in Australia?
While there are many
free proxies
, it's important to consider their reliability, security, and overall quality. These proxies often come with limitations and risks that can impact your online experience. By investing in a reputable proxy service, you gain access to a dedicated proxy network, enhanced performance, stronger security measures, and professional support.
Do you have other locations?
We need 5000+ proxies from Australia. Is it possible?
Yes, simply contact our team!