Buy IPV4 Proxy Servers
Buy fast and secure IPv4 proxies. Ensure smooth online activities and seamless integration with our servers. 
NewIPNow is designed for speed and efficiency so you can enjoy reliable connections affordably.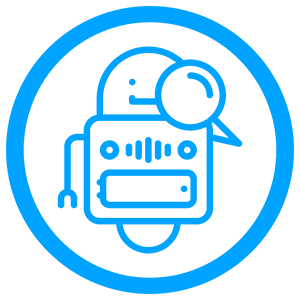 Choose the Best IPV4 Proxies for your Targets
Proxy servers provide various advantages in different areas of business.
In sneakers and ticket reselling, they allow users to simulate multiple IPs. This helps increase their chances of securing limited-release items. Additionally, price comparison and aggregation services rely on proxies to collect pricing information from multiple websites without detection or blocking.
Proxies also enhance social media management by providing unique IPs for each account. It allows agencies to efficiently handle multiple profiles. Marketers can simulate searches from different locations for social media marketing and SEO. It can help them track search rankings accurately .
In brand protection and online reputation management, proxies allow anonymous data collection. It also helps track unauthorized brand asset usage and implement measures to safeguard reputation. Proxies also facilitate data gathering from various online sources. It is useful for market research and analysis. Web scraping and extracting competitor data while maintaining anonymity are common examples. For advertisers, proxies are essential for effective testing and optimization of digital advertising campaigns. By simulating ad impressions from the target locations, they can ensure accurate assessment of ad placement and targeting. For web development and testing, proxies help ensure proper website functionality across different locations.
NewIPNow can help you achieve success on your targets with premium proxies and affordable plans!
Premium Dedicated IPV4 Proxies
Guaranteed Premium Proxies
Get reliable proxies dedicated for your targets. Buy cheap IPV4 proxies with premium features.
$0.88 per proxy
Enjoy high quality proxies at an affordable price. Pay based on the number of proxies you need!
Unlimited bandwidth
No restrictions and no additional fees based on traffic usage.
Customized location and target websites
Choose your location and targets for free. Choose from over 1,600 global servers.
99.9%+ Uptime
Choose fast proxies and high uptime for uninterrupted activities.
Advance proxy control panel
Intuitive user interface and accessible tools from your dashboard.
24/7 support team
Get customer and technical support anytime through email or live chat.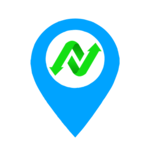 INSTANT PROXY REFRESH
Refresh your proxies instantly! Use our unique feature and get new IPs in one click.
Buy Private IPV4 Proxies for $0.88 per IP
Providing Dedicated Proxy Service Since 2009
NewIPNow offers social media proxies at a very cheap price. We tested their proxies and confirmed that it works on social media.
NewIPNow has been delivering proxies at a very cheap cost for many years. However, even if the proxies are affordable, the quality is not affected. Proxies supplied by NewIPNow provide a high level of anonymity and dependability.
NewIPNow has managed to stay a trustworthy provider throughout the years thanks to its good customer support and proxies that work. We couldn't find any customer reviews complaining about the service, so you can be sure NewIPNow is a legitimate company.
Their prices are pretty low considering that other services charge more than twice as much for fewer features. If you're looking for cheap IPs with good privacy, then Newipnow is the solution.
The interesting thing is that some of NewIPNow customers ask for doubling their orders or buying more IPs. This means one thing only, that NewIPNow provides working proxies and their customers are pleased with what they bought.
The proxies are also compatible with sneaker sites, ads sites, and similar other sites, for which, other providers usually have separate plans and often charge higher.
Our IPV4 Proxy List Guarantee
Get High-Performance IPV4 proxies @ $0.88 per IP + $0.00/GB!
Any issues? Get a quick resolution or 100% of your money back within 7 days.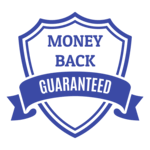 What is an IPV4 proxy?
An IPv4 proxy is a proxy server that operates using the Internet Protocol version 4. It acts as an intermediary between the user's device and the internet. It effectively conceals the user's real IP address. It is the most popular type of protocol and enjoys widespread adoption. However, due to its limited availability, IPv6 was introduced as a successor. This new version boasts a larger address space and other enhancements. Despite this, IPv4 proxies remain prevalent due to legacy infrastructure and superior compatibility. These addresses are the optimal choice for seamless and unhindered access to prominent websites and services.
What is the difference between IPV4 and IPV6 proxies?
The main difference between these
proxy types
lies in the addressing system they use.
IPv4 use a 32-bit address. It consists of four sets of numbers separated by periods (e.g., 192.168.1.1). This version has been widely used since the early days of the internet. However, the number of available IPv4 addresses has become scarce due to the rapid growth of internet-connected devices, . These proxies provide compatibility with legacy systems and applications that rely on IPv4 addresses.
On the other hand, IPv6 use a 128-bit address. It is represented in hexadecimal format (e.g., 2001:0db8:85a3:0000:0000:8a2e:0370:7334). This version provides a significantly larger address space. It allows for an almost unlimited number of unique addresses. These proxies are designed to support the transition to the Internet Protocol version 6. It also provides connectivity for networks and devices that operate exclusively on this protocol.
The difference in addressing systems has implications for various aspects of networking. IPv4 proxies are more prevalent due to the extensive deployment of IPv4 infrastructure and applications. IPv6 proxies, on the other hand, are essential for enabling communication between IPv6 networks and resources.
Do you have other locations?
Yes. You can choose from US, EU, Canada, Asia, Australia and Africa.
Do you offer static or rotating proxies?
Do you have IPV6 proxies?
We currently only offer IPV4 proxies.
Are your proxies compatible with tools and devices?
Yes! NewIPNow works with all tools that support HTTPS and
HTTP proxies
.
We need more than 5000 proxies. Is it possible?
Yes, simply contact our team!
What payment methods do you accept?
We accept PayPal, Credit Card and Bitcoin.