Buy Fast Private Sneaker Proxies
Buy Private Sneaker Proxies For $0.88 per IP. Powered by 1,000+ mbps backbone connections.
Compatible with all tools that support HTTP and HTTPs proxiess. Get unlimted bandwidth, dedicated IPs, and more premium features!
Choose your locations for free!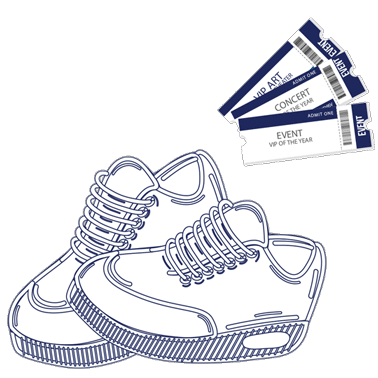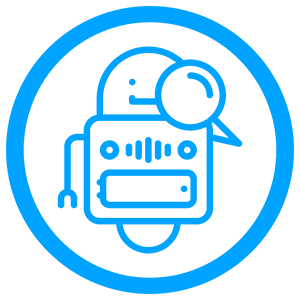 Dedicated Proxies For Sneaker Sites
Proxies are crucial for sneakerheads looking to purchase limited releases. It can help overcome purchase limits, queue systems, and increase your chances of copping before the sneaker sells out.
NewIPNow provides dedicated IPs for the following sites:
Footsites, such as Foot Locker and Champs Sports, are popular destinations for sneakerheads. However, when a popular sneaker drops, the sites often crash due to high traffic volume. If the site experiences heavy traffic in the US, you can use Footsites proxies from different locations.
Nike SNKRS releases are notorious for being difficult to cop due to the high demand. Nike proxies can help increase your chances of copping a pair. If Nike releases an exclusive sneaker in Canada, you can use a Canadian proxy to access the drop.
Adidas releases, like the Yeezy Boost, are highly sought after.  Sneaker manufacturers often implement purchase limits and queue systems to prevent sneaker bots from dominating the market. With Adidas proxies, sneakerheads can use their bots efficiently.
Shopify is a popular e-commerce platform used by many sneaker retailers. If a retailer only allows one purchase per customer, proxies can help. With proxies, you can create multiple accounts with different fingerprints.
Using Sneaker Proxies At Scale
For sneakerheads, copping limited edition releases can be a challenge. Proxies can help overcome these measures and increase your chances of copping.
One use of sneaker proxies is accessing region-specific releases. Some sneaker releases are only available in certain countries. This makes it difficult for international buyers to cop. By using sneaker proxies located in these regions, you can access the release wherever you are. This is particularly useful for sneakerheads who collect region-specific releases and want to cop exclusive collaborations.
Another use of sneaker proxies is accessing early links. Sneaker retailers sometimes release early links for highly anticipated releases. These links go live before the official drop. Early links sell out fast so you need quick action and preparation.
Sneaker proxies can also be used for restocks. Some sneaker retailers restock limited edition releases at random times. A good sneaker bot and anonymous proxies can help monitor the retailer's website. You can set up your bot to receive alerts when a restock occurs. Since it can happen at any time, this method requires consistent monitoring and preparation.
Lastly, sneaker proxies can be used for making multiple purchases. Some sneaker shops have purchase limits. This hinders your ability to buy multiple pairs. Proxies can help you can create multiple accounts. Then, each of these accounts can make purchases.
Proxies offer advanced strategies for sneakerheads to increase their chances of copping successfully. With private proxies, you can stay ahead of the game and cop your favorite grails.
Tips For Successful Copping
Use reliable providers: Choose a reputable proxy provider. Sneaker bot proxies with fast speeds and low latency can help ensure success.
Choose the right proxy location:  A location close to the sneaker release can reduce latency. This can help increase your chances of copping.
Use multiple proxies:  Using multiple IPs help distribute traffic. This can reduce the risk of getting blocked.
Monitor sneaker release times: Keep track of the release time to get access to the drop.
Test proxies beforehand: This helps ensure the proxies work on your target sneaker websites.
Affordable Proxies For Sneaker Copping
Top Sneaker Proxy Locations




Choose The Best Proxies For Your Sneaker Targets
Guaranteed premium proxies
Grow continuously and scale without limits. Stay competitive with highly anonymous private proxies.
No additional cost
Enjoy all premium features for $0.88 per proxy. Choose your proxy location and target for free.
Unlimited bandwidth
Utilize utmost proxy usage for your target. No extra charge per gigabyte (GB) consumed.
Customized location and target websites
Conveniently pick your preferred location and target within the dashboard. Choose from our vast proxy networks worldwide.
No software required
Experience a user-friendly proxy manager. Save your device storage space by using web-based applications.
Advance proxy control panel
Easy navigation. Quickly set your proxies and authorize IP. No complicated process.
Outstanding customer support 24/7
Experience quick and personalized customer service. Ready to listen, help and go the extra mile for you. Online 24 hours.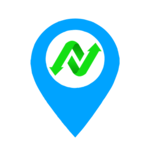 INSTANT PROXY REFRESH
Refresh your proxies instantly! Use our unique feature and get new proxies in one click. Our modern control panel lets you manage your proxies easily.
NewIPNow offers social media proxies at a very cheap price. We tested their proxies and confirmed that it works on social media.
NewIPNow has been delivering proxies at a very cheap cost for many years. However, even if the proxies are affordable, the quality is not affected. Proxies supplied by NewIPNow provide a high level of anonymity and dependability.
NewIPNow has managed to stay a trustworthy proxy provider throughout the years thanks to its good customer support and proxies that work. We couldn't find any customer reviews complaining about the service, so you can be sure NewIPNow is a legitimate company
Their prices are pretty low considering that other services charge more than twice as much for fewer features. If you're looking for cheap IPs with good privacy, then Newipnow is the solution.
The interesting thing is that some of NewIPNow customers ask for doubling their orders or buying more IPs. This means one thing only, that NewIPNow provides working proxies and their customers are pleased with what they bought.
The proxies are also compatible with sneaker sites, ads sites, and similar other sites, for which, other proxy providers usually have separate plans and often charge higher.
Our Shoe Proxies Guarantee
Get High-Performance Sneaker Proxies @ $0.88/IP + $0.00/GB!
Any issues? Get a quick resolution or 100% of your money back within 7 days.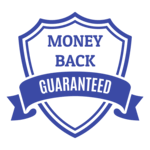 What is a sneaker bot?
A sneaker bot is a software that automates the process of buying limited edition sneakers. It uses advanced techniques to overcome purchase limitations, solve captchas, and quickly add to cart. They are often used to acquire multiple pairs for profit and personal collection. The use of sneaker bots is a rapidly evolving practice.  New techniques and technologies are  constantly emerging to achieve success.
What are the benefits of sneaker proxies?
Sneaker proxies can help increase your chances of copping releases. It can help solve purchase limits, queue systems, and location limitations.
Can I use free proxies for sneaker copping?
Free proxies
are often unreliable and slow. This can decrease your chances of copping. It is recommended to use reliable proxy providers to achieve success.
How do I choose the right location?
Choose a city close to the the release location. This helps reduce latency. You can also get multiple locations to increase your options.
Can I use the same proxy for multiple sneaker releases?
It is not recommended to use the same proxy for multiple releases. Sneaker retailers can detect suspicious activity. It is best to use different proxies for each release to increase your chances of success.
Can I use proxies for sneaker trading or selling?
Yes, proxies can help you access sneaker marketplaces. It can also help avoid IP blocks. However, it is important to comply with the marketplace's terms of service. Ensure not to engage in any fraudulent activities.
Can proxies help me cop sneakers from international retailers?
Yes, proxies with international locations can help you access releases that are exclusive to specific regions.
Can proxies guarantee my success in copping sneakers?
While proxies can increase your chances of copping, it does not guarantee success. Other factors such as demand, availability, and competition can still affect your ability to cop. It is important to use proxy servers as part of a comprehensive strategy. This should include preparation, monitoring, and execution.