Data Center Proxies: The Ultimate Guide
Data center proxies are generated and stored in independent data centers that belong to big companies. These IPs are primarily static and best for many use cases. They maintain the same IP address over multiple requests. It allows users to keep the proxy for as many sessions as needed.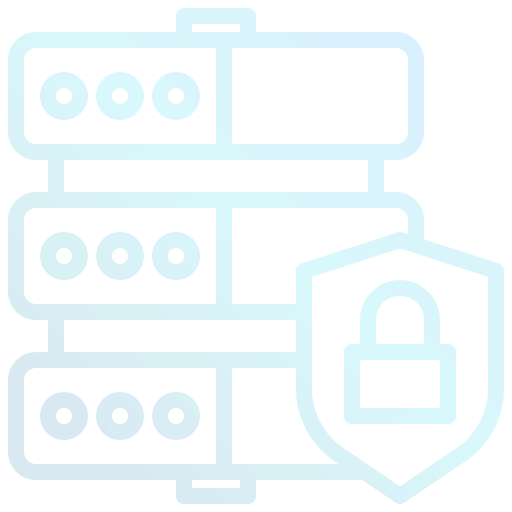 Why choose data center proxies?
High-speed connection
Data center IPs have a simplified network architecture in handling requests.  As a result, faster data transmission is achieved from this process.
Reliable geo-location
Static proxies have a stable location. Therefore, services with IP tracking can accurately confirm geopositioning.
Long term maintenance
Use proxies regularly for the target purpose. Data center IPs retain all functions throughout multiple sessions.
Minimized disconnection issues
Avoid interruptions on automated activities by maintaining the same IP. Accomplish social media and sneaker botting projects on time.
Reduced location checks
Prevent frequent location checks by keeping the same proxy throughout the operation.  Information stability helps prevent unwanted restrictions.
Cheap and Affordable
It is the cheapest proxy type considering all valuable qualities. Some features may have an extra cost if other proxy types are used. An example of this is using high bandwidth when sneaker botting.
Features: Why Is It Important?
Proxy Location
Proxies have a designated city or country. A proxy's location can affect web performances directly. For example, sneaker proxies require a location close to the target server. Using a different proxy location also allows content or geographical unblocking.
Serviceable domains
Serviceable domains refer to websites where a proxy can work. Some proxies do not guarantee operability on specific sites.  Being able to choose the target ensures that the proxies work on the expected purpose.
Speed
The slowness of a proxy network can expose anonymity when browsing online. It may unintentionally trigger a warning to a targeted website. Fast proxies avoid suspicions by seamlessly transmitting the request to the intended receiver.
Bandwidth
Working on limited proxy bandwidth and thread may hinder efficiency. Loading a few site content (e.g., images or videos) can easily consume allotted gigabytes. Insufficient bandwidth can lead to unfinished business. Additionally, pay per GB proxies can result in costly operations.
Duration
Account management and automation projects are best with static IP addresses. Rotating IPs in the middle of any operation can be tagged suspicious. Using a static proxy is best for activities that need login and security checks.
Exclusivity
Private proxies grant access to one user at a time. Shared proxies mean it is accessible to 2 or more users. The number of users who share a proxy depends on the provider. NewIPNow only offers private proxies that allow users to maximize the proxy capabilities.
Proxy compatibility
Proxies are essential to complete tasks such as anonymous browsing and automation safely. Users should highly consider the compatibility of a proxy to the browser or tool. The compatibility affects the success of the intended purpose.
HTTP proxies
HTTP stands for Hypertext Transfer Protocol. HTTP proxies are considered the higher level of proxies.  Its primary purpose is to fetch web data. It can interpret network traffic between client and server. HTTP proxies can only handle HTTP or HTTPS traffic. HTTPS is the combination of the HTTP and SSL protocol. It can work on all websites with HTTP or HTTPS. Unlike SOCKS5 proxies, HTTP proxies are easy to set up and use.
SOCKS5 proxies
SOCKS5 proxies are the latest version of Socknet Secure proxies. SOCKS5 proxies are considered the lower level of proxies. These types do not directly read proxied traffic. They are only applicable for general purposes. Unlike HTTPS proxies, SOCKS5 proxies are not bound to specific traffic. Users mainly choose these proxies for content streaming and torrenting. Additionally, it requires technical knowledge for setup and use. It also needs manual configuration.
Usage of Data Center HTTP proxies
Anonymous browsing
Confidently surf the web with privacy. This type of proxy does not keep logs for ISPs or third parties.
Social media
Grow your accounts securely. Proxies allow safe account management by using the same IP for international admins.
E-Commerce
Cop grails without interruptions caused by rotating proxies. Strengthened accounts significantly increase cop rates.
SEO
Increase SERP ranking by analyzing market performance in different countries. Investigate using random IPs with varying locations. 
Data collector tools
Maximize data collection at the smallest cost. Efficiently gather needed information with the help of scraping tools.
Firewall
Enhance network protection and security by monitoring all traffic. Accept or deny web requests as necessary.
Sneaker bots are popular in catching hyped drops. Bots with suitable proxies significantly increase the success rate of activity. Since sneakers and e-Commerce websites restrict purchase capabilities, running multiple tasks through a bot is often the resolution. Proxies play an essential part by hiding the original IP address of the user. Through this, users can create multiple accounts and disassociate them from each other. Since bots send in many requests within a short period, websites can ban the IP source for bot activity.  With separate accounts and varying IP addresses, the target will see different IP sources. 
Data center IP addresses are easy to keep. Static IPs help users establish account credibility. It makes the account look more legitimate by accumulating history. Purchases from empty accounts trigger warnings that can result in declined orders. Using rotating proxies risks the chance of getting interrupted while running a task. A sudden location change can easily trigger an alarm. 
Certain website content is not always accessible to cybersurfers. Some countries and organizations restrict access to specific domains. Countries may limit contents that are sensitive to politics or cultural issues. If a website competes with a student's focus and attention, academic institutions may impose restrictions. Companies may also obstruct access to domains that hinder an employee's productivity. Users may also receive an error when visiting social media sites within the company or school grounds. Facebook, Instagram, and YouTube are commonly blocked in various institutions. 
Proxies have been effective in bypassing content and geographical restrictions. Depending on the purpose, these proxies are mostly the rational choice. Since datacenter IPs have a fast connection and high bandwidth, they can easily grant access to any HTTP websites. Spending on expensive proxies may not be practical when the primary purpose is to unblock certain domains. 
Social media sites are an excellent channel to connect everyone from anywhere in the world. With 4 billion global users, businesses can gather more reach and quickly spread brand awareness. It is the main reason business owners utilize social media networks. 
These platforms are efficient lead magnets and sales generators. The initial task to achieve social success is to build an engaged online community. Account managers combine paid and organic efforts to quickly achieve targets. Automation tools are in demand for serving as growth hacks. These tools help increase the status and engagement rate. It is achieved by consistently engaging while eliminating repetitive actions. 
Automated tasks (such as liking, commenting, sharing, posting, and others) keep profiles active. It also helps maintain the connection between brands and their target market. However, social media sites dislike automation.  They immediately restrict accounts that are caught automating within the platform. The worst penalty that a page can experience is a permanent ban. If a  profile does not have a proxy, the original IP address/es may also share access blocks. Platforms may also flag and prevent new accounts from being created on the same IP.
Pricing: NewIPNow vs other data center proxy providers
Many providers advertise cheap data center proxies. The table compares the most affordable package below $1 per proxy.
Proxies required for the price
Per IP address + GB consumed
Requires proxy manager download
Set up within the proxy manager
Guaranteed premium private proxies
Grow continuously and scale without limits. Stay competitive with elite anonymity proxies.
No additional cost
Enjoy all premium features for $0.88 per proxy. Choose your proxy location  and target for free.
Unlimited bandwidth
Utilize utmost proxy usage for your target. No extra charge per gigabyte (GB) consumed.
Customized location and target websites
Conveniently pick your preferred location and target within the dashboard. Choose from our vast proxy networks worldwide.
Instant proxy refresh
Change your proxies within the dashboard instantly—no waiting time. Refresh your proxies in seconds!
No software required
Experience a user-friendly proxy control panel. Save your device storage space by using web-based applications.
Advance proxy control panel
Easy navigation. Quickly set your proxies and authorize IP. No complicated process.
Outstanding customer support 24/7
Experience quickly and personalize customer service. Ready to listen, help and go the extra mile for you. Online 24 hours.
How to buy data center proxies:
Get High-Performance Data Center Proxies @ $0.88/IP + $0.00/GB!
How to become a reseller of data center proxies?
✔️ Proxy wholesaler since 2010
✔️  With 1,600+ servers worldwide
✔️ 20+ proxy locations to choose from
With NewIPNow, it is easy to become a data center proxy reseller. Our proxies are the cheapest, so resellers earn more by selling at the market value. Simply submit your intent to our customer support for evaluation. Let's work for success together.