Buy High-Performance Facebook Proxies
Get private Facebook proxies at $0.88 per IP. Enjoy premium features and powerful proxy servers for your social activities. Choose your locations for free!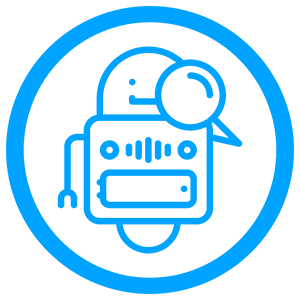 Premium Facebook Proxies for your Targets
One key benefit of using proxy servers is the ability to create and manage multiple Facebook accounts safely. Proxies provide a unique IP address for each account. It allows users to create multiple accounts without the risk of restrictions and bans. This proves particularly valuable for social media agencies and marketers who are tasked with managing client accounts.
Proxies also enable users to simulate their presence from various regions. It opens doors to target audiences in specific locations. This feature is especially crucial for international companies aiming to establish a local presence. With proxies, brands can tailor ampaigns and promotions to suit the preferences of their target market. This results to more effective and personalized communication.
Proxies are a powerful tool for competitive analysis and market research. It facilitate web scraping. Proxies enable users to extract data from Facebook groups, pages, and discussions. This data can be harnessed to identify emerging trends, consumer preferences, and market gaps. It empowers brands to make data-driven decisions. Proxies also offer anonymity when conducting sentiment analysis. It allows users to assess the overall sentiment surrounding a brand.
Finally, Proxies facilitate efficient ad campaigns and accurate performance measurement. By leveraging proxies, users can simulate ad impressions and interactions from specific locations. This ensures that advertisements are delivered precisely to the intended audience.
By using NewIPNow's premium proxies, you can unlock new opportunities and drive success in the ever-evolving realm of social media marketing.
The Best Proxies for Facebook Tasks
Guarantee Private Proxies
Buy proxies for Facebook. Get dedicated proxies optimized for Facebook activities.
No additional fees
Enjoy all features for $0.88 per proxy. Choose your preferred location for free.
Unlimited bandwidth
No extra charge on your GB consumption. Maximize automation activities without worrying about GB fees.
Customized location and target websites
Select multiple locations and targets. Choose from our worldwide proxy locations.
Undetectable Proxies
Scale your business with highly anonymous proxies. Compatible with Facebook bots and automation tools.
Advance proxy control panel
Configure your proxies easily. Experience a user-friendly dashboard with our web-based proxy panel.
Around the clock support
Our support team is available via live chat or email support. Contact us for any inquiries or request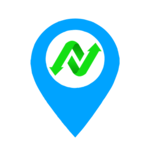 INSTANT PROXY REFRESH
Refresh your proxies instantly! Use our unique feature and get new IPs in one click.
Buy Facebook Proxies for $0.88 per IP
Dedicated Proxy Service, Affordable Proxy Plans
NewIPNow offers social media proxies at a very cheap price. We tested their proxies and confirmed that it works on social media.
NewIPNow has been delivering proxies at a very cheap cost for many years. However, even if the proxies are affordable, the quality is not affected. Proxies supplied by NewIPNow provide a high level of anonymity and dependability.
NewIPNow has managed to stay a trustworthy provider throughout the years thanks to its good customer support and proxies that work. We couldn't find any customer reviews complaining about the service, so you can be sure NewIPNow is a legitimate company.
Their prices are pretty low considering that other services charge more than twice as much for fewer features. If you're looking for cheap IPs with good privacy, then Newipnow is the solution.
The interesting thing is that some of NewIPNow customers ask for doubling their orders or buying more IPs. This means one thing only, that NewIPNow provides working proxies and their customers are pleased with what they bought.
The proxies are also compatible with sneaker sites, ads sites, and similar other sites, for which, other providers usually have separate plans and often charge higher.
Our Facebook Proxies Guarantee
Buy Private Facebook Proxies @ $0.88 per IP + $0.00/GB!
Any issues? Get a quick resolution or 100% of your money back within 7 days.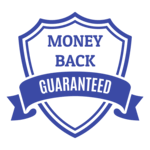 What is a Facebook proxy?
A Facebook proxy is an intermediary server. It acts as a bridge between your device and
Facebook
. It allows you to access Facebook with a different IP address. Using proxies provide various benefits such as managing multiple accounts or overcoming location-based restrictions.
Are proxies legal?
Using proxies itself is generally legal. However, it is important to comply with Facebook's terms of service. Do not engage in any activities that violate their guidelines or applicable laws.
Can I use any proxy for Facebook?
While you can use any proxy server for Facebook, it is recommended to use dedicated Facebook proxies. These proxies are optimized for Facebook's algorithms. It provides better performance and reliability.
Can I use a free Facebook proxy?
Free proxies often come with limitations. Slower speed, limited server options, and potential security risks are few examples. Paid private proxies generally offer better performance and more features.
Can I conduct market research using proxies?
Yes. Users often use
web scraping proxies
with
Facebook web scrapers
. By extracting data from competitors' pages, groups, and discussions, you can get valuable insigts.  The data collected can help identify emerging trends, consumer preferences, and market gaps.
Can I use NewIPNow proxies on mobile devices?
Yes, our proxies can be configured on desktop and mobile devices. 
Can I use proxies for personal accounts?
Yes. Proxies provide added privacy and security to personal and business accounts.
Are there alternatives to proxies?
Yes. VPNs and Tor are examples. These two also provide anonymity and bypass restrictions. However, these alternatives may not offer the same level of optimization and performance provided by proxies.
Do you have other locations?
We need 5000 + proxies for social media sites. Is it possible?
Yes. Contact our team to place your custom requests!