India Proxy Servers
Indian proxy servers with unparalleled speed and reliability.
✓ Highly Anonymous Indian IPs
✓ $0.88 per Private Proxy
✓ HTTP and HTTPs Compatibility
✓ Powered by 1,000+ mbps Connections
✓ Premium Proxy Features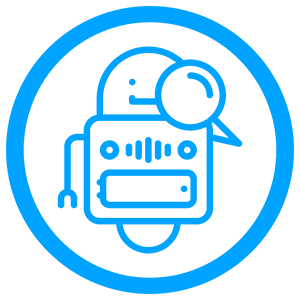 Available Cities
Bali, India
Bengal, India
Haryana, India
New Delhi, India
Premium India Proxy Network
Use private India IP address for your targets. Guaranteed exclusive access.
No additional fees
Enjoy all features for $0.88 per India IP. Choose your target for free.
Unlimited bandwidth
No extra charge per GB consumption. Our proxies from India can accommodate high-bandwidth usage.
Custom locations and targets
Select your preferred location and target within the dashboard. Buy proxy servers from over 20 countries.
No software required
Experience a user-friendly panel. Save your storage space with web-based applications.
Outstanding customer support 24/7
Quick and personalized support team. Ready to listen, help and go the extra mile for you.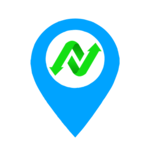 INSTANT PROXY REFRESH
Renew your proxy IPs instantly! Enjoy a One-click Proxy Refresh, Anytime.
Buy Private Dedicated India Proxy List
NewIPNow offers social media proxies at a very cheap price. We tested their private proxies and confirmed that it works on social media.
NewIPNow has been delivering private proxies at a very cheap cost for many years. However, even if the proxies are affordable, the quality is not affected. Proxies supplied by NewIPNow provide a high level of anonymity and dependability.
NewIPNow has managed to stay a trustworthy proxy provider throughout the years thanks to its good customer support and proxies that work. We couldn't find any customer reviews complaining about the service, so you can be sure NewIPNow is a legitimate company
Their prices are pretty low considering that other services charge more than twice as much for fewer features. If you're looking for cheap IPs with good privacy, then Newipnow is the solution.
The interesting thing is that some of NewIPNow customers ask for doubling their orders or buying more IPs. This means one thing only, that NewIPNow provides working private proxies and their customers are pleased with what they bought.
The proxies are also compatible with sneaker sites, ads sites, and similar other sites, for which, other proxy providers usually have separate plans and often charge higher.
Our India Proxy IPs Guarantee
Get High-Performance India IPs @ $0.88 per proxy + $0.00/GB!
Any issues? Get a quick resolution or 100% of your money back within 7 days.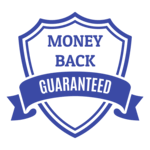 Frequently Asked Questions
What are Indian Proxy Servers?
These are proxy servers located in India. They acts as an intermediary between your device and the internet. When you use an India proxy server, your traffic is routed through the server before it reaches the website you are trying to access. This means that your IP address is hidden from the website and it appears as if you are connecting from India.

Where can I use India proxies?
Market Research: By simulating a user's location, you can gain insights into local search behavior, trends, and preferences. This can help you understand the local market and tailor strategies accordingly.
You can mask your true IP address, prevent data breaches and other security threats that could compromise the integrity of your businesses' research efforts.
Accessing geo-restricted content: Websites use geolocation technology, they can detect and block your IP address. Proxies can be an effective solution for getting around such limitations but should be used responsibly and with caution.
Automated web scraping: Data scraping requests can trigger security measures. Proxies provide anonymity which is essential for scraping data. It allows you to distribute your requests across multiple IPs. This process helps prevent anti-scraping measures for block-free and uninterrupted activities.
Is it safe to use free proxies or free Indian proxy sites?
It is best to avoid free proxies. These proxies are publicly available and offers no security.
How to set up proxies on my browser?
We need 5000+ proxies from India. Is it possible?
Yes, simply contact our team!