Dedicated Germany Proxies
Powerful Germany proxies for your targets.
✓ Highly Anonymous German Proxies
✓ $0.88 per Private German IP
✓ HTTP and HTTPs Compatibility
✓ Powered by 1,000+ mbps Connections
✓ Premium Proxy Features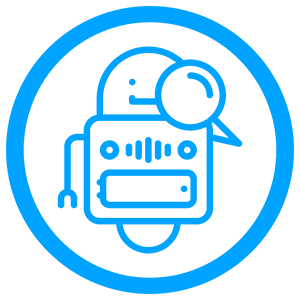 Proxy Liste Deutschland
Berlin, Germany
Hesse, Germany
Premium Proxies From Germany
Guaranteed Quality Proxies
Buy private proxies with guaranteed quality. Get exclusive access and unshared benefits.
No additional fees
Enjoy all features for $0.88 per IP. No feature charges!
Unlimited bandwidth
No restrictions and no additional fees based on GB consumption.
Customized private proxy list
Choose your target and location from our global proxy servers.
99.9%+ uptime
Get fast proxies with high uptime for uninterrupted activities.
Advance proxy control panel
Intuitive user interface and accessible tools from your dashboard. No downloads required!
24/7 support
Get quick and personalized support through email or live chat.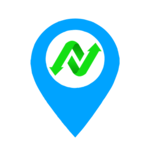 INSTANT PROXY REFRESH
Refresh your proxies instantly! Use our unique feature and get new IPs in one click.
Buy German Proxy List for $0.88 per IP
NewIPNow offers social media proxies at a very cheap price. We tested their proxies and confirmed that it works on social media.
NewIPNow has been delivering proxies at a very cheap cost for many years. However, even if the proxies are affordable, the quality is not affected. Proxies supplied by NewIPNow provide a high level of anonymity and dependability.
NewIPNow has managed to stay a trustworthy provider throughout the years thanks to its good customer support and proxies that work. We couldn't find any customer reviews complaining about the service, so you can be sure NewIPNow is a legitimate company.
Their prices are pretty low considering that other services charge more than twice as much for fewer features. If you're looking for cheap IPs with good privacy, then Newipnow is the solution.
The interesting thing is that some of NewIPNow customers ask for doubling their orders or buying more IPs. This means one thing only, that NewIPNow provides working proxies and their customers are pleased with what they bought.
The proxies are also compatible with sneaker sites, ads sites, and similar other sites, for which, other providers usually have separate plans and often charge higher.
Our Germany Proxy Server Guarantee
Get High-Performance German IP address @ $0.88 per proxy + $0.00/GB!
Any issues? Get a quick resolution or 100% of your money back within 7 days.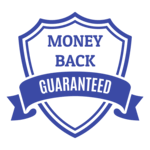 Frequently Asked Questions
After that, it was the turn of VR, the technology of which is being actively developed by the computer gaming industry. The owners of gambling clubs https://1sweetbonanza.com also see great potential in it. Thanks to this, large sums are invested in VR, so that it develops faster and adapts to the needs of the gambling community.
What are Germany proxy servers?
These are proxy servers located in Germany. They acts as an intermediary between your device and the internet. When you use a German proxy server, your traffic is routed through the server before it reaches the website you are trying to access. This means that your IP address is hidden from the website and it appears as if you are connecting from Germany.
Where is it used?
Proxy servers have a wide range of use cases. Individuals can use them to access location-restricted content such as streaming platforms and gaming servers. It also enhance online privacy by making the user's IP. For online shopping, proxies enable users to view localized prices and Germany-exclusive deals.
In business, proxies are valuable for market research, competitive analysis, and brand monitoring. Companies can gather market insights, test websites, and manage their reputation effectively. Marketers can perform localized SEO and keyword research. It is useful for optimizing their content for German search engines. Proxies are also used for managing social media accounts, engaging with the local audience, and gaining real-time market insights.
Global businesses benefit from Germany IPs for local data gathering and web scraping activities.  It increases the success rate in accessing localized content.  It also helps extract relevant data from German websites. Proxies are essential tools for optimizing online presence and understanding the local market. With NewIPNow, you can unlock the full potential of the German online landscape.
We need 5000+ proxies from Germany. Is it possible?
Yes, simply contact our team!