Buy Private Dedicated Proxies 
Premium dedicated proxies. Choose your target websites. Pick your locations.
Refresh IPs anytime from your dashboard.  
Guaranteed premium proxies for $0.88 per IP.

Best Dedicated Proxies for Your Use Case
PREMIUM PRIVATE PROXY SERVICE
Best balance for price and quality proxies. Get exclusive IP addresses without breaking the bank!
No additional cost
Enjoy all features for $0.88 per proxy IP. Choose your location and target for free.
Unlimited bandwidth
No extra charge per gigabyte consumed. No additional fees on your proxy usage.
FAST DEDICATED PROXY SERVERS
Get fast proxies dedicated to your targets. 99% network uptime. 1000+ mbps backbone connections.
CUSTOM LOCATION AND TARGETS
Choose locations and targets within the dashboard. Pick
multiple locations
depending on your proxy plans.
No software required
Accessible proxy list and user-friendly control panel. No downloads required.
OUTSTANDING CUSTOMER SUPPORT TEAM
Experience personalized support team. Expect fast response time from our technical support via email or live chat.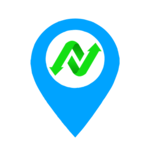 INSTANT PROXY REFRESH
Refresh your proxies instantly! Use our unique feature and get new proxies in one click. Our modern control panel lets you manage your proxies easily.
Buy Affordable Dedicated Proxies at $0.88 per IP
Premium Dedicated IPs with Unparalleled Performance 
NewIPNow offers social media proxies at a very cheap price. We tested their private proxies and confirmed that it works on social media.
NewIPNow has been delivering private proxies at a very cheap cost for many years. However, even if the proxies are affordable, the quality is not affected. Proxies supplied by NewIPNow provide a high level of anonymity and dependability.
NewIPNow has managed to stay a trustworthy proxy provider throughout the years thanks to its good customer support and proxies that work. We couldn't find any customer reviews complaining about the service, so you can be sure NewIPNow is a legitimate company
Their prices are pretty low considering that other services charge more than twice as much for fewer features. If you're looking for cheap proxies with good privacy, then Newipnow is the solution.
The interesting thing is that some of NewIPNow customers ask for doubling their orders or buying more IPs. This means one thing only, that NewIPNow provides working private proxies and their customers are pleased with what they bought.
The proxies are also compatible with sneaker sites, ads sites, and similar other sites, for which, other proxy providers usually have separate plans and often charge higher.
Our Dedicated Proxies Guarantee
Get Dedicated Private Proxies @ $0.88/IP + $0.00/GB!
Any issues? Get a quick resolution or 100% of your money back within 7 days.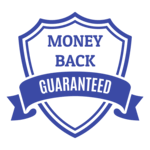 What types of proxies are these?
NewIPNow proxies are static HTTP/HTTPs. Our private proxies are dedicated IP addresses exclusively assigned to one user. 
What is "Unlimited Bandwidth"?
Unlimited bandwidth means there are no restrictions on the amount of bandwidth you can use. No additional fees will be charged per GB consumption.
Can I get more locations?
Yes! The number of locations depend on the number of proxies.
10 proxies: 2 locations, 4 subnets
25 proxies: 3 locations, 6 subnets
50 proxies: 4 locations, 8 subnets
100+ proxies: 5 locations, 10 subnets
Do you offer rotating proxies?
Currently, we only offer static proxies. You can keep these proxies for as long as you need. 
Are your proxies anonymous?
Yes, NewIPNow offers highly anonymous proxies for your targets.
Do your proxies work on laptops, desktops, PCs?
Yes. NewIPNow proxies work on laptops, desktops, PCs and compatible with all OS (e.g., Windows, iOS).
Do your proxies work on mobile devices (e.g., iPhone, Android)?
Yes, our dedicated proxies work on all devices including iPhone and Android.
Do your proxies work on scraping tools and automation apps?
Do you have a free trial?
Right now, we don't provide a free trial. You can test out our services by ordering our smallest package (10 proxies for $8.80). If you're unsatisfied with our service, we offer a 7-day money-back guarantee.
We need more than 5000 proxies. Is it possible?
Yes, simply contact our team!